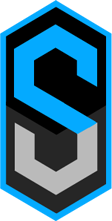 What makes Sports Unlimited different? What sets us apart from all of the other sports retailers online? Well, basically, You Got Game, We Got Gear!
That means any game, any sport, whatever you're into, whatever you're passionate about, we understand, we get it, and we have what you need to play, perform and take it to the next level! Not only that, but we'll suit you up without breaking the bank. We know how costly hobbies and sports can get because we play too. We love sports, so we do whatever we can to keep it reasonable so you can keep playing.
We're a small business with 27 years experience and a tight-knit group of talented employees. What does that mean to you? It means we can keep prices low, keep a wide variety of sports gear and merchandise in stock, and give you the personalized service you need when you need it. When you speak to us for any reason, you're going to be speaking with customer service representatives that know the products and the industry, work with them on a daily basis and use them in their own lives. You're going to talk to someone who understands your love of the game and will do what it takes to get what you need within your budget. That's the Sports Unlimited difference!
So remember, You Got Game, We Got Gear. But we've also got:
Experience
Industry expertise
Low prices
Outstanding customer service
Experienced and helpful team and group sales representatives
100% secure shopping with McAfee and buySAFE
30 day satisfaction guarantee
Extended return policy for holiday shoppers


(place your order between Nov. 15 and Dec. 15 and we'll accept returns up to Jan. 15)