What should I look for in a baseball bat?
Sports Unlimited carries a huge variety of baseball bats for every league, age, skill level, and price range. Whether you're looking for the latest BBCOR Baseball Bats to up your game, or need a Slowpitch Softball Bat with a huge sweet spot for your weekend league, we've got you covered!
To know what you're getting, and help you sort through our selection of baseball equipment, look for the following in a new bat:
Bat Materials - Bats can be made from wood, aluminum, graphite, titanium, or a composite of metals. The bat material affects its performance, break-in, durability, power, etc. It can also determine whether you can use it in your league or not!
Bat Drop - An important factor to keep in mind, the bat's drop refers to its weight minus its length. A larger drop typically gives you faster swing speeds, while a smaller drop generally means more power.
League Approval - College, high school, and little leagues throughout the United States have adopted various approval ratings for baseball bats. These days, all non-wood bats must meet BBCOR (Batted Coefficient of Restitution) standards to be used in league games. Before purchasing a new bat, make sure it is approved for play in your league.
Top of Page
Besides a bat, what baseball equipment do I need when I'm up at the plate?
There's so much more to a solid at-bat than a good baseball bat. Great hitters use a full armament of baseball gear! So to play like a pro, check out our selection of:
Batting Gloves
For every type of batter, every sized player, and every baseball or softball parent's budget, we've got a pair of batting gloves that fits. From pro styled Nike batting gloves (the same Jeter wears!) to affordable and durable Franklin youth gloves for the littlest hitters out there, you'll find the baseball equipment you need at the plate, at Sports Unlimited.
When buying new batting gloves, it's important to find the pair that fits you...and I don't just mean fits your hands. I'm talking about fining the pair that fits your style, your skill level, and needs at bat. Some gloves offer incredible grip to help you get behind the ball with a harder hit. Others provide total ventilation for cool hands at the plate. Still others are loaded with impact-absorbing palms and cushions to protect your hands from the sting of the bat. Find the pair that fits and you'll immediately see a difference in your hitting!
Batting Helmets
We offer a full selection of batting helmets for baseball and softball, designed for youth and adult players. From trusted baseball equipment brands like Nike, Wilson, Mizuno, and Under Armour, you can put these helmets on knowing they'll not only protect you at the plate, but keep your head cool and focused on staring down the pitcher when he (or she) brings the heat.
Protective Gear
Batters put themselves right in the line of fire, purposefully standing in front of a hard ball flying towards them at upwards of 100mph. So, it's not a terrible idea for batters to protect themselves a bit with some added padding. Thankfully, Sports Unlimited has got the protective baseball gear you need.
To keep your ankles and legs safe from wild pitches and hard foul tips, check out our variety of leg guards from EVOSHIELD, Nike, Easton, and Mizuno. For lightweight, yet durable arm protection, we have elbow guards of all sizes! And after you slice one into left field and try to make it to second, you're going to be thankful you wore sliding knee pads from Schutt!
Top of Page
How do I find the right baseball glove for my game?
Baseball gloves are a key piece of baseball equipment, and an extension of your game in the field. Designed with various features that compliment skills at every position, its important to know which glove is right for you:
For outfielders, gloves are longer, with deep pockets and open webbings to help catch pop flys.
Infield gloves are smaller, with strong closed webs and shallow pockets for quick transfers to your throwing hand, to make those fast outs.
Pitchers gloves use closed webs to hide the pitch until it comes.
First base mitts are fingerless, with added padding for easier catches.
Catchers mitts are huge, with plenty of padding and a shallow pocket for catching fast balls and making quick throws to the infield.
With our huge selection of gloves for every position, from brands who have made it their business to make baseball equipment that makes you amazing in the field, you'll find everything you need for your next season at SU.
Top of Page
What baseball gear will improve my performance in the field?
Besides baseball gloves, other types of baseball gear will help you play your best out in the field:
Cleats: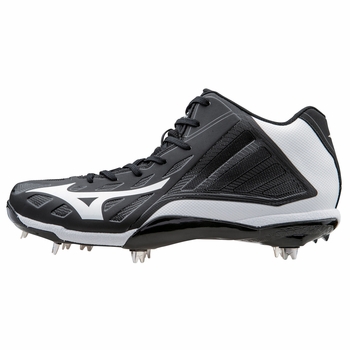 To dig in deep and take off down the base line or after a line drive, you're going to need some serious baseball or softball cleats. That's why we stock a full selection of men's baseball cleats, women's softball cleats, and youth cleats, plus a huge assortment of baseball socks and other baseball gear, to keep you comfortable and quick on your feet.
Baseball Sunglasses / Accessories: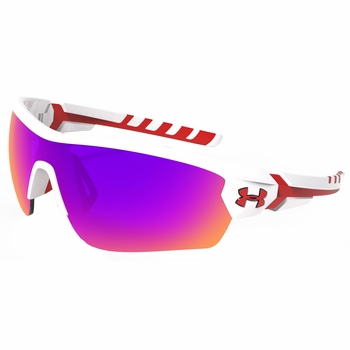 Coach always said to keep your eye on the ball, but that's easier said than done when you're fighting tons of glare on the sunniest of days out in the field. So throw on a pair of glare-killing baseball shades and follow the ball from the crack of the bat to the snap of your glove, without ever losing it in the sun again.
Top of Page
What protective baseball gear do I need as a catcher?
Behind the bag, catcher's are truly in the hot seat. With fast balls, wild pitches, hard swings, and foul tips coming at them every game, they need to protect themselves head to toe! That's why every catcher needs to wear a complete catchers gear set, to deflect baseballs and keep them safe.
Catchers helmets fully protect the head from foul tips and fast balls. Modern baseball catchers masks are full hockey-style helmets that offer solid protection, comfort, and performance, with moisture-wicking liners, vented shells, lightweight face masks, and good visibility.
Chest protectors wrap around your sternum for body protection. Made of lightweight, impact-absorbing foam padding, a great chest protector can actually stop foul balls and wild pitches in their tracks, keeping the ball in front of you where it can be easily played.
Shin guards combine solid shell pieces with comfortable inner liners, to protect your legs and shins behind the bag. Shaped and flexible knee caps and ankle guards keep you mobile and comfortable, so you're protected without being held back.
Baseball equipment brands like Under Armour, Mizuno, Rawlings, Easton, Wilson, and All Star offer advanced, impact-absorbent, lightweight, and high-performance catchers baseball gear for all ages, in affordable packages and sets. Pre-made sets are a great choice for the new catcher, or even the seasoned pro.
Top of Page
What are the differences between the major baseball equipment brands, and the gear they offer?
Sports Unlimited works hard to bring you all of the latest and greatest baseball gear from the top brands in the industry. Everything from the classics we all grew up with, to the newest kids on the block, you'll find all of your favorite baseball equipment brands right here at SU. So get to know your brand, find the one that fits your needs, and gear up for this season!
Wilson
Wilson has been revolutionizing the baseball equipment world for as long as most of us can remember. Known for their advanced baseball and softball gloves, including the innovative Wilson A2000 and A2K Baseball Glove lines, Wilson also develops some of the most practical, durable, and widely used baseball gear, accessories, protective equipment, and catchers gear.
Their complete dominance of the baseball and softball glove has made Wilson the Official Ball Glove of Major League Baseball and USA Baseball, and earned them the trust of college, high school, and youth players everywhere. Seasoned pros like Dustin Pedroia, David Wright, Jorge Posada, Melky Cabrera, Roy Oswalt, Brett Myers, Carlos Ruiz, Freddy Sanchez, Ike Davis, and Brian Wilson all trust and wear Wilson baseball gloves on the field all season long.
DeMarini
With a focus on creating some of the most advanced, powerful, versatile, and best of all, accessible baseball bats in the game today, DeMarini has carved out a trusted reputation for excellence and performance in the baseball gear world. The first company to design a multi-wall bat, DeMarini baseball bats exploded the baseball equipment industry by giving amateur players the ability to hit like pros with the largest sweet spots available, and they've only followed up that success with line after line of more popular sluggers.
Today, DeMarini develops the strongest, and highest performing league-approved baseball and softball bats for Little League, high school, college, and pro players, continually shocking the industry with new innovations and technologies. They've also branched out, developing accessories and baseball equipment bags that deliver unmatched durability and practicality for players on the move. The DeMarini Vendetta Baseball Equipment Bag andVoodoo Baseball Backpack are some of the most popular baseball bags in the dugout today, and combine style and substance to give travelling players exactly what they're looking for.
Mizuno
Mizuno has taken the baseball equipment world by storm, delivering unique performance and advanced athletic technologies with full lines of baseball gear from gloves to catcher?s equipment. Mizuno?s player-first approach to the game, along with their enduring commitment to excellence, dedication to developing the game with continued innovation, has set them apart from the pack, and made them baseball royalty amongst pro and amateurs alike.
With a focus on master craftsmanship, premium materials, and revolutionary designs, Mizuno baseball gloves and softball gloves have quickly become some of the most interesting, player-preferred gloves around.
Behind the bag, Mizuno catcher's gear is improving the game with lightweight, breathable, and impact absorbing designs, that keep players cool, sharp, and safe, while assisting in-game action with advanced technologies and practical features.
At the plate, Mizuno?s baseball bats, softball bats, batting gloves, and helmets get the job done right with the unique style and performance that they?ve been known for since they first opened their doors in 1906!
Rawlings
For over 120 years, Rawlings has been synonymous with baseball. They've developed and created some of the most memorable baseball gear the game has ever known, giving generation after generation of players pro-quality stuff that not only performs, but stands the test of time.
As the sponsor of the MLB's Gold Glove Award, Rawlings is probably most well known for their huge and successful lines of baseball and softball gloves. Loved by everyone from local sandlot stars to pro ball players like Albert Pujols and Derek Jeter, Rawlings baseball gloves like their Playmaker Series, Heart of the Hide, Pro Preferred, and Gold Glove Gamer can be found at diamonds all over the world. Classically styled, with top-choice leather, and advanced performance features, Rawlings gloves are second to none in the field, on the mound, or behind the bag.
Easton
Easton has been producing full lines of high-quality, high-performance baseball equipment for decades, emphasizing innovation and accessibility in every piece of baseball gear they put their name on. Youth players, weekend warriors, and pros alike have trusted Easton to suit them up for the diamond with baseball gloves, softball gloves, bats, catchers gear, protective equipment, gear bags, and accessories, and the company has only continued to grow and expand to cover every aspect of the game.
At the plate, Easton baseball and softball bats are known to pack a punch with durable alloys, strong carbon and ballistic materials, and huge sweet spots. Their BBCOR approved bats are used throughout high school and college leagues, while their sweetly styled and performance-built slowpitch and fastpitch softball bats dominate the game.
When it comes to playing the field, Easton baseball gloves are some of the most affordable, high-quality gloves on the market. Durably constructed from strong U.S. steer hide, and enhanced with cushioning palm pads, moisture wicking technology, and position-specific patterns, youth and adult players alike rely on Easton to snag anything that's hit their way.
Louisville Slugger
The one constant through all of the years has been baseball! But in baseball, the one constant down through the ages has been Louisville Slugger. For over 125 years, Sluggers have been swung by kids in backyards, college players dreaming of the majors, dad's passing on the game to their kids, and pros making baseball history. All this time, Louisville Slugger has grown with the game and its players, racking up more titles, shattering more records, and setting more precedents than any other bat in the world.
Today, 60% of all MLB players swing Louisville Sluggers when they step up to the plate. Their lines of approved BBCOR TPX bats are found across high schools and colleges from coast to coast, and their youth bats are a staple of Little League games every season. But Louisville Slugger is so much more than bats these days.
Developing advanced, pro-level baseball gear and gloves, the company has extended its reach around the diamond. Utilizing professional-grade materials, innovative technologies, and position-specific patterns, TPX gloves are perfect for serious players of all ages.
Top of Page